Podcast: Play in new window | Download
Subscribe: Apple Podcasts | Spotify | Blubrry | Podcast Index | RSS | More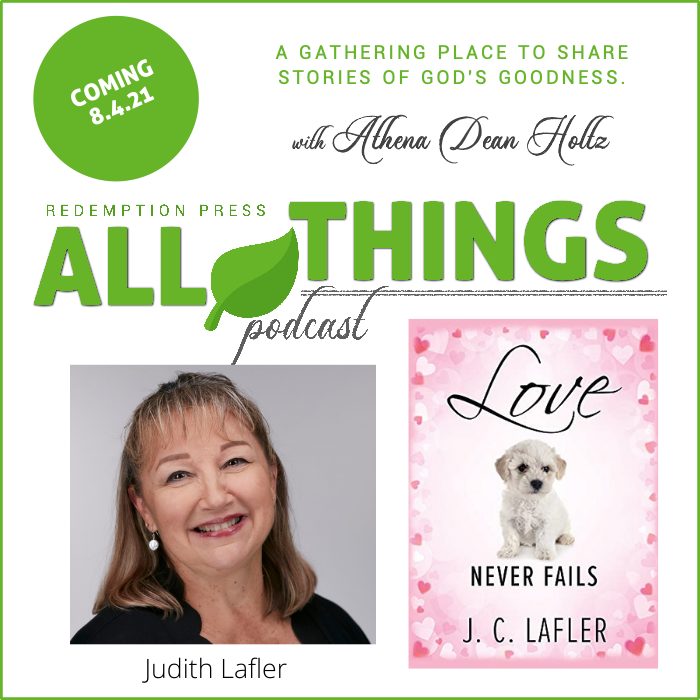 On today's episode, Judith Lafler:
In today's episode, we welcome Judith Lafler! Author of Love Never Fails, her book invites us to see love differently and to express that love to others. Are you forgetting about God's love? Do you feel unloved? Unfortunately, 80% of people feel unloved but we can show the people around us God's love by listening, being there, and paying attention. People may disappear or disappoint us but God's love will never fail.
Key Ideas:
Do you have fears of abandonment?
What is love?
Have you ever felt alone?
Judith Lafler Quotes:
"God's love is the perfect example of how love never fails even if people disappear from our lives."

Love never fails with Judith Lafler
Athena Dean Holtz Quotes:
"In the middle of hard times God is always working behind the scenes."

Love never fails with Judith Lafler
Where to Find Them!
Judith Lafler
Athena Dean Holtz
Keywords:
God's love. The best kind of love. God is real. God loves you. Eternal love.
Listen to the Episode
The post God's Love Never Fails with Judith Lafler! is from Redemption Press – Christian Book Publisher and Bookseller.